Room description:
Ideal for a romantic holiday. Wide room with all comforts, with TV-SAT-LED, mini-bar, air conditioned, beautiful wide terrace (60 s.m.). Inclusive services: safe, hair-drier, telephone, free use of our Fitness Centre and Wellness BellaVita, beauty-bag: 1 sponge bath-wrap, sponge slippers, 1 swimming pool-towels, reserved parking in the garage.
Free use of our Fitness Center
The entry in our Wellness BellaVita includes 1 "beauty bag" with 1 sponge bath-wrap, 2 swimming pool-towels.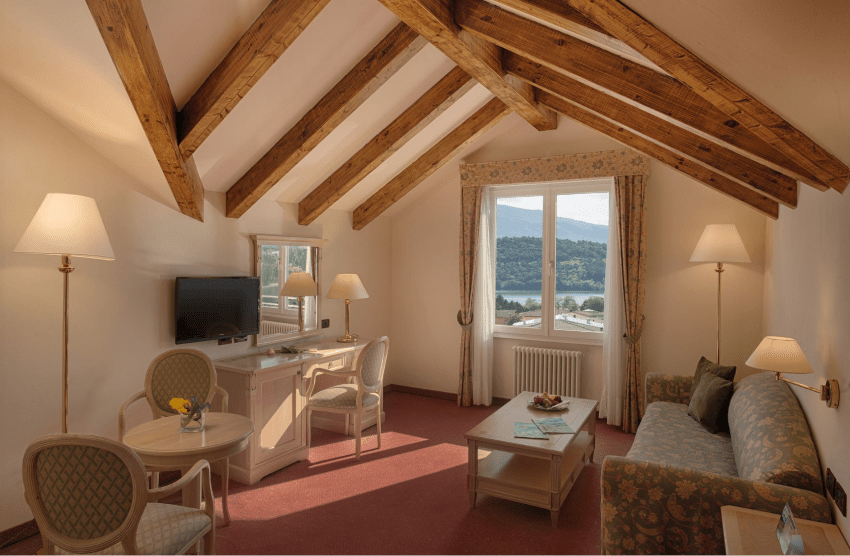 Size of about 40 sq m
Free use Wellness "Bellavita"
Free use pool
Garage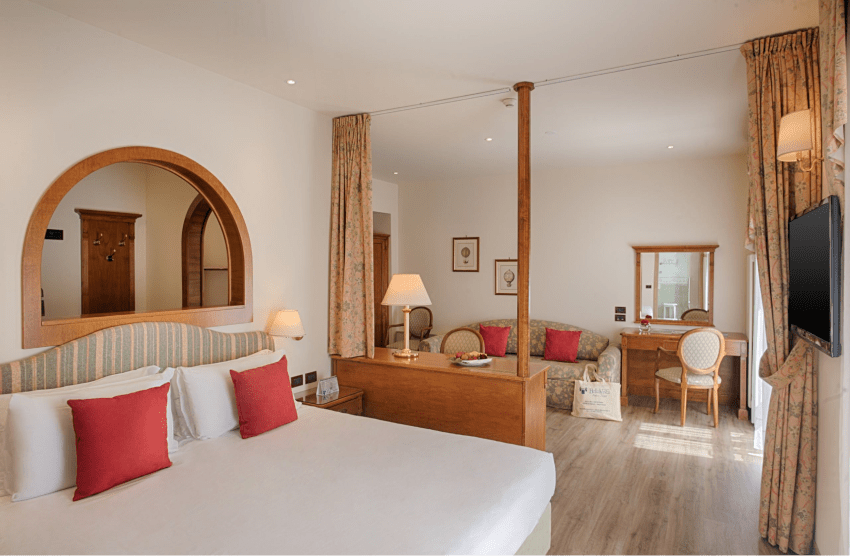 Junior Suite SPA with balcony
Size of about 30 sq m
Large terrace of 63 sq m
Free use Wellness "Bellavita"
Free use pool
Garage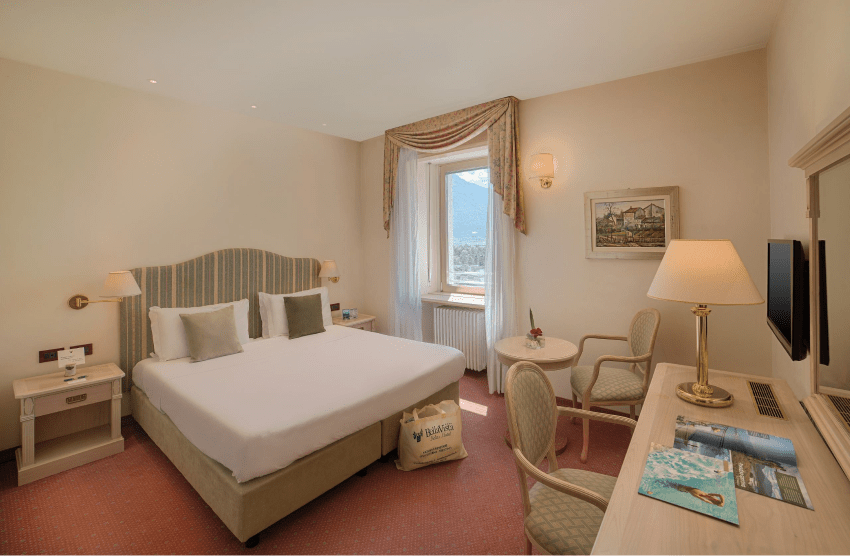 Premium Wellness Lake View
Size of about 18 sq m
Free use Wellness "Bellavita"
Free use pool
Covered parking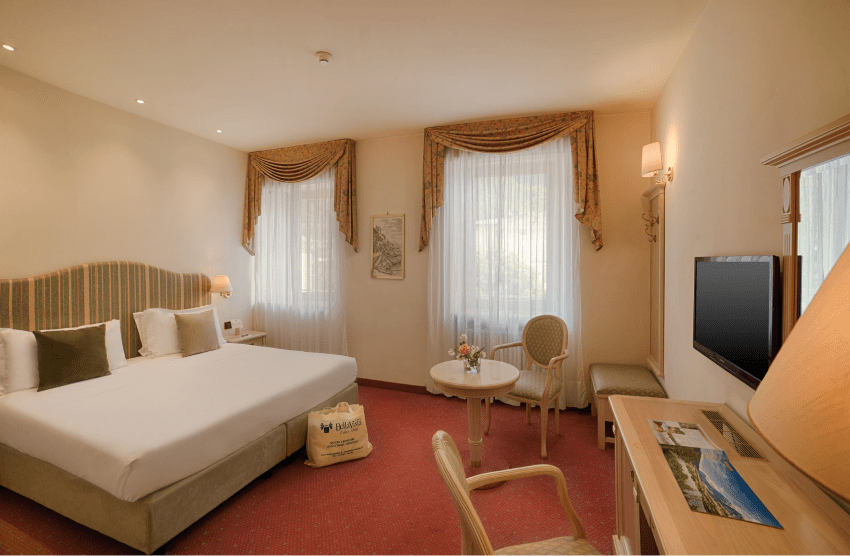 Size of about 17 sq m
Free use Wellness "Bellavita"
Free use pool
Covered parking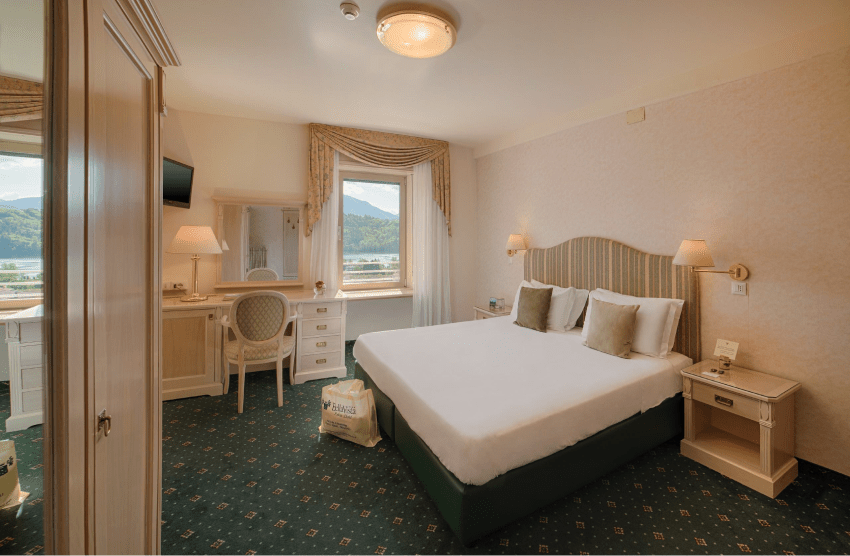 Classic Wellness Lake View
Size of about 17 sq m
Free use Wellness "Bellavita"
Free use pool
Uncovered parking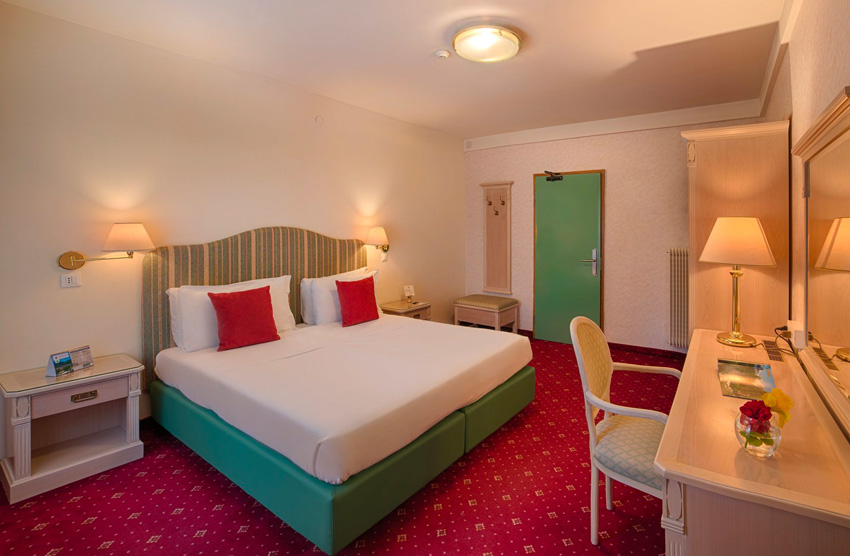 Size of about 16 sq m
Free use pool
Uncovered parking